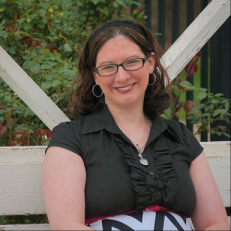 Stronger Than Espresso, Inc. announces new Executive Director, Dr. Christy Sim.
Tags:
Industry:
Location:
May 31, 2016
-- Stronger than Espresso (http://www.strongerthanespresso.com/), a Dallas-based organization that provides healing programing for survivors of domestic and gender-based violence, is pleased to welcome Dr. Christy Sim as its new executive director. Dr. Sim brings more than 369 hours of specialized training in neurobiology, domestic violence, sexual assault and trauma healing. She will begin her new position August 1, 2016.
"Survivors of domestic violence live all around us, and they sometimes suffer in silence and isolation. We need to get the word out and let them know they are worthy of being loved! We are thrilled to welcome Dr. Sim, as her expertise and vision will help our ministry grow to the next level," said Brooke Jones, CEO of the organization.
As executive director of the agency, Dr. Sim will oversee and expand awareness, education and advocacy efforts regionally, nationally and internationally. She will develop creative and innovative programs for survivors of domestic violence and build stronger relationships with community groups, churches and other outreach organizations.
Dr. Sim stated, "Healing after violence is my passion, and Stronger than Espresso offers a new vision about how we can equip leaders in the church to deal with issues of intimate partner violence. I am honored to join the team and help take this dream to the next level."
Dr. Sim will transition from her current position at the Kansas Coalition Against Sexual and Domestic Violence, a state-level organization that serves as Kansas' leading voice on sexual and domestic violence.
Prior to her work at the Coalition, Dr. Sim worked on her doctorate in Global Health and Wholeness at St. Paul's School of Theology where she wrote: "Body, Theology, and Intimate Partner Violence: Healing Fragmentation Through Spiritual Play." Dr. Sim also has a Masters of Divinity from Nazarene Theological Seminary and a Bachelors in Religion and Philosophy. In addition to her formal education, Dr. Sim also is published in books, publications, online journals and created numerous training tools and worked on special projects. She is trained to offer expert witness testimony in cases of family violence, and consults offering technical assistance to special projects on domestic violence and sexual assault.
Stronger than Espresso is an ECFA accredited non-profit organization dedicated to offering Christ-centered programs for survivors of domestic abuse and gender based violence. Stronger is a grassroots movement that believes everyone deserves a life free from abuse. Learn more at
http://www.strongerthanespresso.com/
Contact: Brooke Jones
See Source: https://www.prlog.org/12561955-stronger-than-espresso-announces-new-executive-director.html